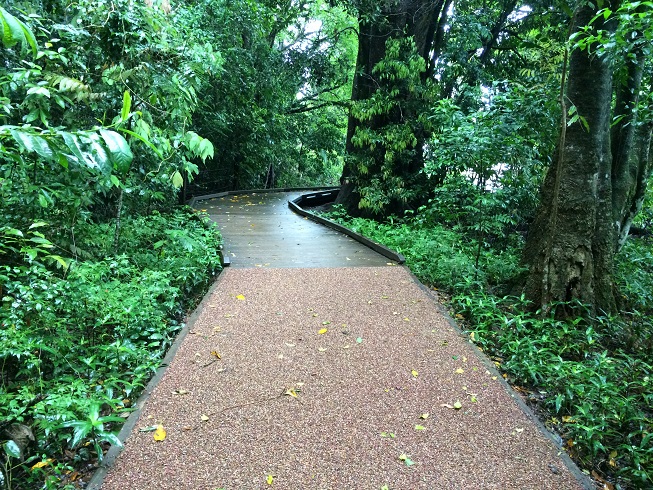 BUSHMATES NATURE-FLEX 205 COLOURED BITUMEN
STATEWIDE BITUMEN & ASPHALT is a family owned and operated civil construction company specialising in Coloured Bitumen, driveways, asphalt driveways, carparks, nature walkways and roadwork. We service the following areas and many more.
Brisbane - Gold Coast & Sunshine Coast
Sydney & Blue Mountains & Wollongong
Melbourne - Romsey - Geelong - Frankston - Ballarat - Bendigo
Adelaide - Robe - Port Pirie - Renmark & Port Augusta
Townsville - Airlie Beach - Cairns
Statewide Bitumen operate custom built Hino 2 in 1 Bitumen Spray-Seal Trucks which have given us a unique advantage over conventional spraying systems and allow us to operate with smaller crews eliminate many hazardous components of conventional hot bitumen spraying.
Statwide Bitumen are pleased to announce thate we have just completed our first Coloured Bitumen job in Victoria
Our local applicator ( Custom Driveway Solutions ) is now up and running.
Pease visit Deep Creek Eco Play Park on Cameron Rd Packenham to see our latest job. 750 m2 of Homesead and 400 m2 of Beach
These works were carried out by Illawarra Sprayseal, Custom Driveways Solutions and Statewide Bitumen in Octover 2018

Local Government – Public, Sporting and Community Areas, Roadwork, Void Seals & Emulsion Seals, Road Shoulder Seals

Rural Community - Rural Driveways, Residential Driveways & Bush Roads
Decorative Gravel Driveways, Heritage Styled Bitumen
Entertainment Venues – Car-parks, Clubs and Pedestrian Areas, Nature Walkways, Golf Courses Tracks
Hospitality – Resorts, Hotels and Public Areas